At Dogs Paws we take great pride in our exercise facilities for our boarding dogs
We have 16 separate, large exercise areas all securely, double and high fenced.
My favourite is our " moat field" it has a number of trees for the dogs in the kennels to enjoy a good run around at play time. They offer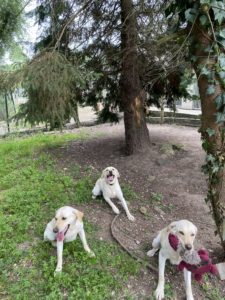 much needed shade to other run too when it is too hot.